When Microsoft announced the Xbox One S, it promised to support 4K streaming from services such as Netflix. Good news! The latest update of the Netflix app also adds support for HDR (high dynamic range).
Netflix HDR on Xbox One S
Xbox One S looks like a great box for those who have invested in an HDR TV. Besides being a UHD Blu-ray player, it also supports high-quality streaming.
With the latest update of the Netflix app you can now enjoy Netflix's HDR content. At the time of the Xbox One S announcement, Microsoft would only commit to supporting streaming in 4K so this is a nice surprise.
-
"Updated Netflix app with the new Xbox One release. Netflix now supports 4K and HDR for Xbox One S"
said Mike Ybarra, head of Platform Programming at Xbox.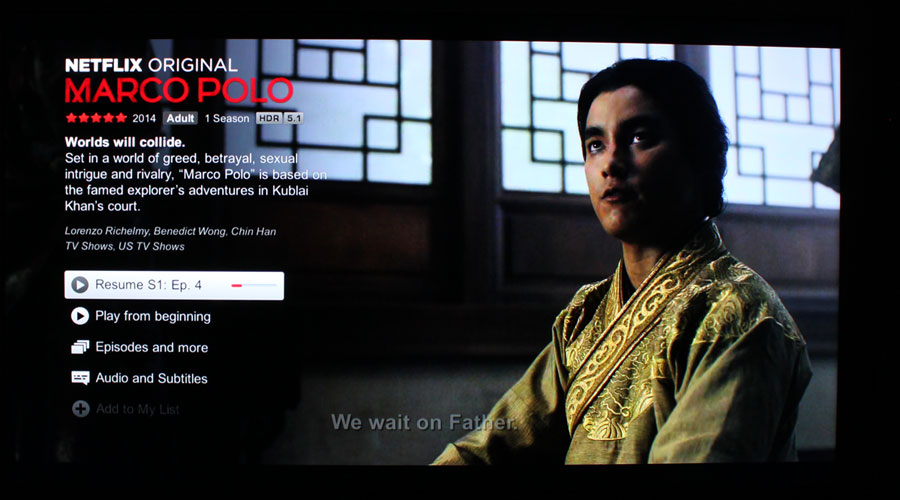 To enjoy TV series and movies in 4K and HDR from Netflix you need to subscribe to Netflix's most expensive subscription plan. There is not a lot of HDR content on Netflix but the company has
promised
to add over 150 hours of programming in HDR this year.
Xbox One S also supports HDR gaming but only in 1080p resolution.
Xbox One S launched on August 2 and is available from stores such as
Amazon
. To use the console's 4K and HDR capabilities you first need to update to the latest system firmware. Microsoft has also published a
technical FAQ here
.