In addition to HDR10, HLG and Dolby Vision, Vizio has added support for the HDR10+ format to select 2018 and 2019 TVs via a firmware update.



Multi-HDR

After Panasonic and Philips became the first TV brands to offer multi-HDR in Europe, Vizio is now bringing multi-HDR support to the US for the first time.

Firmware version 4.0.20.30 adds HDR10+ to the following TVs, according to Vizio: 

2019 P-Series Quantum
2019 P-Series Quantum X
2019 M-Series Quantum (55 and 65")
2018 P-Series
2018 P-Series Quantum The list covers these specific models: PX75-G, PX65-G, P759-G, P659-G, PQ65-F, P75-F, P65-F, P55-F, M658-G, M558-G, M657-G, and M557-G. Vizio TVs already support HDR10, HLG, and Dolby Vision. Together with HDR10+, these formats are often considered the four relevant HDR video formats, although more formats exist.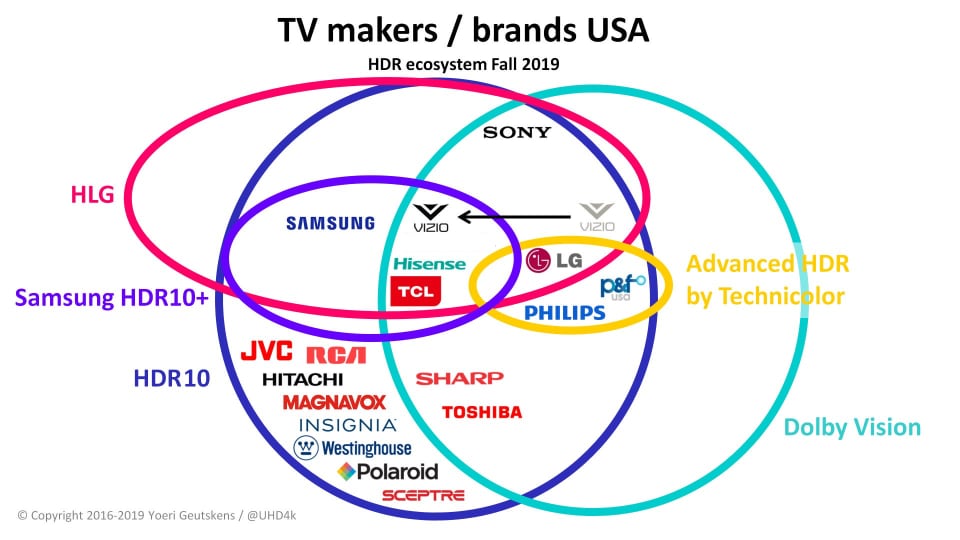 Source: @UHD4k

Like Dolby Vision, HDR10+ takes advantage of dynamic metadata to optimize picture quality on a scene-by-scene basis. Dynamic HDR systems help mostly mid-range LCD TVs take better advantage of HDR. The content? There are many TV series and movies available (especially on iTunes) in Dolby Vision but not many titles in HDR10+. You can find a handful of UHD Blu-ray discs in HDR10+ and Amazon Prime Video also offers content in HDR10+. The good news is that owners of recent Vizio TVs no longer have to worry about all those details as the TVs now feature multi-HDR support. - Source: AVSForum, Reddit via @UHD4k